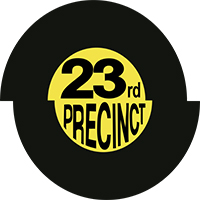 23rd Precinct Music
Unit 12 Barras Art & Design, 54 Calton Entry, GLASGOW, Glasgow United Kingdom (UK) - G40 2SB
23rd Precinct Music Publishing was established in 1992 and grew out of the 23rd Precinct record shop in Glasgow.  Created to support the launch of the store's own record label 'Limbo Records', 23rd Precinct achieved substantial success throughout the 90's and up to the present day.
Now, the company continues to grow, establishing a presence known in the Dance Music worldwide and in recent years branching out to the world of singers and songwriters. Today we also work with recording artists such as The Nickajack Men who are also managed by the Director of the company, Billy Kiltie.
23rd Precinct is supported by long running partners Notting Hill Music, who are one of the UK's leading independent publishers based in London. As we continue to grow and expand our roster with more singer-songwriters and exciting new projects, Notting Hill continue their support in our publishing company.